Why Support this program?
A network of 5 food pantries in the Valley are distributing an aggregate average of 65,000 pounds of food per month to approximately 877 households (1,992 individuals). On average, 1.2 pounds = 1 meal; so we're distributing approximately 54,167 meals per month via this network of food pantries! We also have determined that 30% of those individuals are children (that's more than 600 kids!) under the age of 18 and 15% (more than 300 older adults & elderly!) are aged over 60.
The more we can develop convergence of donor support through our TEAM/Bozzutos initiative the more food (healthy food!) we can get on the shelves of these pantries and ultimately to our most vulnerable residents in the region (including so many children & elderly). Any dollars (100% of them) provided/donated toward this work will be used 100% to purchase healthy foods to be put on the shelves of the 5 Valley food pantries – foods that are healthy and relevant to the local residents most in need that access all five of these pantries.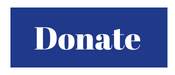 Click News Resources Below for More Information.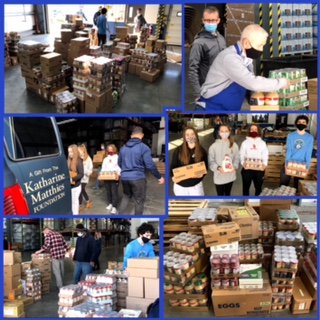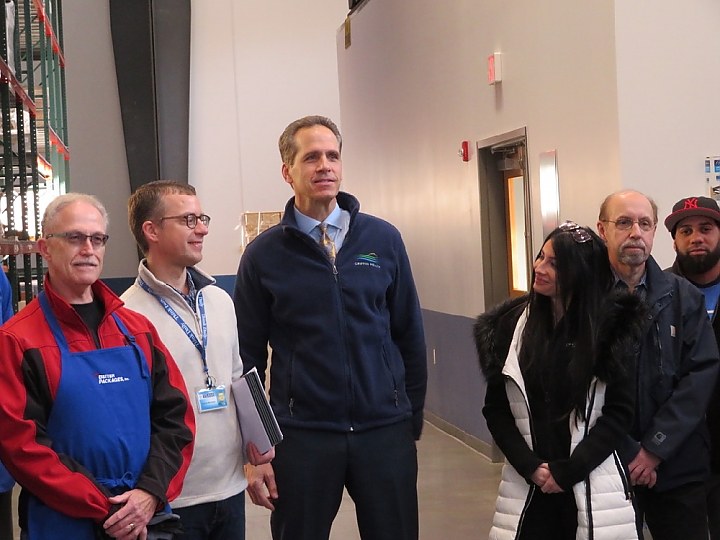 A COLLECTIVE EFFORT TO ADDRESS FOOD HARDSHIP, HUNGER AND THE DIRECT CORRELATION TO OVERALL HEALTH AND WELLNESS
Griffin Health and TEAM, Inc., distributes fresh, nutritious food to Lower Naugatuck Valley Food Banks monthly with the help of Connecticut Basement Systems in Seymour.  The food is purchased at wholesale prices and is delivered by Cheshire-based distributor Bozzuto's Inc. The distribution is part of Griffin's ongoing initiative to improve the health and wellbeing of its community by partnering with community-based organizations – such as TEAM Inc. – to help residents improve their social determinants of health, including access to fresh and healthy foods. The donated food includes refrigerated and frozen fruits and vegetables, peanut butter, eggs, milk, cheese, beans, fish, chicken, and beef. Volunteers from Griffin Health, TEAM, Inc., and other local businesses and organizations will separate the items for pick-up by five area food pantries. 
Local Food Pantries :
ANSONIA
Christ Episcopal Church Kathleen Samela Memorial Food Pantry
56 South Cliff Street
(203) 734-2715
Salvation Army
26 Lester St.
(203) 736-0707
DERBY
St. Vincent De Paul
237 Roosevelt Drive
(203) 734-7577
SHELTON
Spooner House
30 Todd Road
(203) 225-0453 ext. 100
SEYMOUR | OXFORD
Seymour Oxford Food Bank
20 Pine St., Seymour
(203) 888-7826