Annual Meeting
Racebrook Country Club
October 13, 2022
TEAM, Inc.'s 57th Annual Meeting was the first time since the onset of the COVID-19 pandemic in which we were able to gather in-person with our community, supporters, and partners to reflect on where we've been, what we have accomplished, and the work that remains. The evening was an uplifting celebration of TEAM's work and renewed commitment to our mission.
The evening included recognition of award recipients and special guest speakers Connecticut Department of Housing Commissioner Seila Mosquera-Bruno and CGA Housing Committee Chair State Representative Quentin Williams, who shared their perspectives on the housing crisis and how our region can lead the way forward.
SPONSORED BY: The Connecticut Health Foundation, The Valley Community Foundation, The Workplace, Jones Family Farms & Winery, The Liberty Bank Foundation
Click below to watch the entirety of the 57th Annual Meeting!
Commissioner Mosquera-Bruno's comments begin at 1:15:04 and Representative Williams' comments begin at 1:37:34.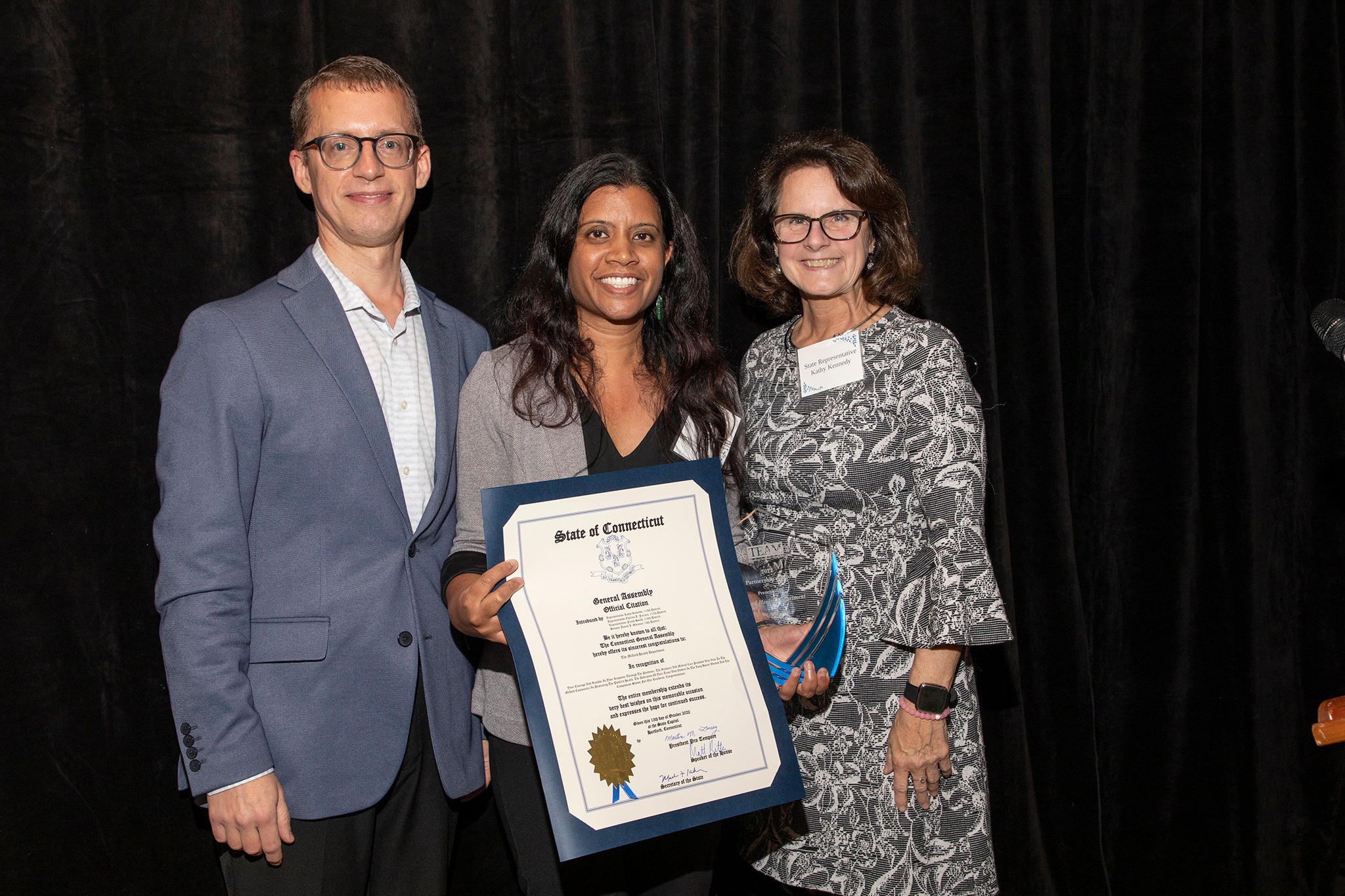 Partnership Award - Milford Health Department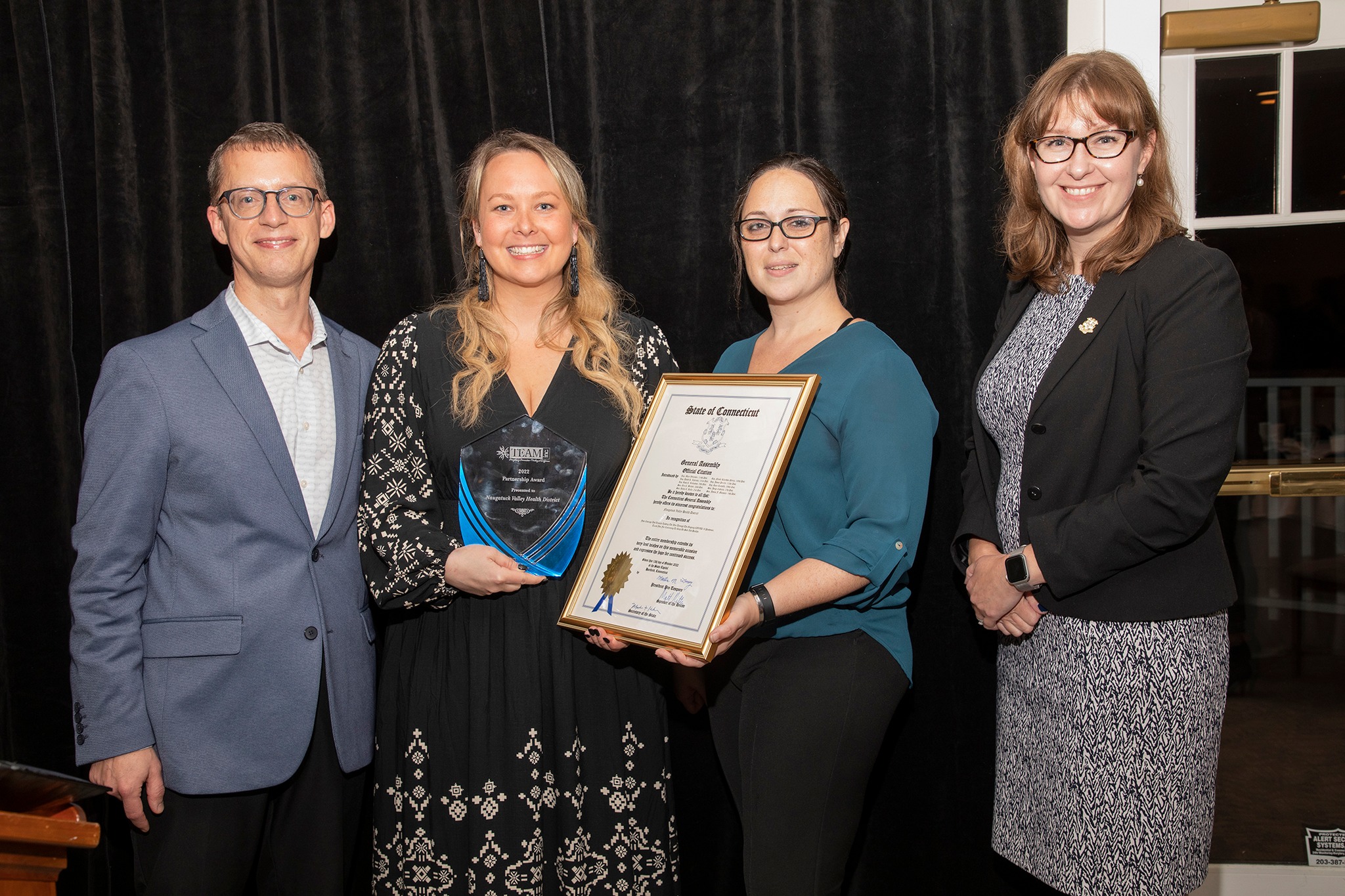 Partnership Award - Naugatuck Valley Health District

Chairman's Award - Griffin Health